Commercial Outdoor Living Spaces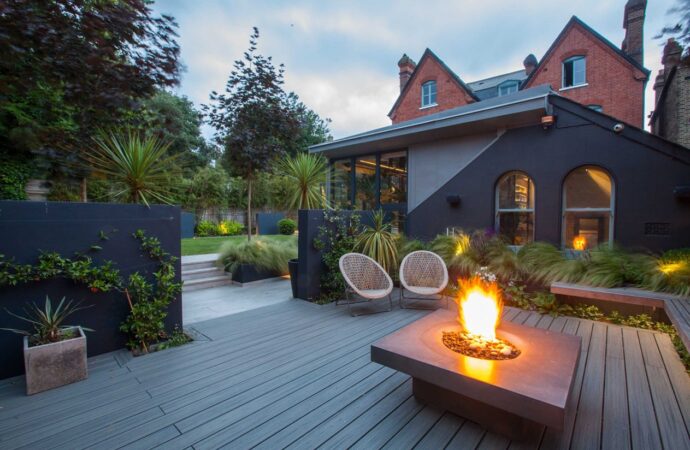 Most people believe that they don't have to worry about anything when they buy a property that has everything when it comes to features, elements, areas, and the entire design, however, they are wrong, especially if we are talking about a commercial one.
You see, having a business, company or commercial property entails a lot more than just buying a place where you can have your business. If you want to be successful and make sure that people start going to your property, you have to make it look amazing.
You're probably thinking that you have to enhance the appearance of your indoors by installing new features or changing the color and design of the areas. However, if you want a recommendation from someone who is an expert in this topic, you should try to pay more attention to your outdoors if you want to attract people and bring attention to the property.
For every single businessperson, outdoor areas are like a cover letter. Many people will decide to enter or not the property if they like it or not the outdoor or exterior of it. Therefore, yes, it's very important to pay attention to this area of your property.
Now, you can also use outdoor areas to have your meetings and make sure that your employees or even you have some time alone or with some co-workers and friends to relax a bit in a beautiful area.
The point is that having an outdoor living space is important and you should work on it if you want to have or enjoy all the benefits it can bring you. However, keep in mind that if you're willing or looking forward to designing and have one, you need the help of a professional in the area.
Mesquite Landscape Designs & Outdoor Living Areas is a top company in the city that can guarantee you the best results if you want to have this area on your commercial property.
We can assure you that our professionals will do an amazing job designing the space and installing every single feature you need and want, always keeping in mind your style and preferences of course. So, don't worry about anything and contact us to take care of this task for you.
You can call us, email us or feel free to visit our offices if you want to request a free quotation or ask for any of your services.
We are always of the opinion that outdoor living spaces should enhance the appearance of your compound. At Mesquite Landscape Designs & Outdoor living spaces, we are always committed to making sure that we deliver to you the best outdoor living spaces.
Below is a list of the services that we provide to the residents of Mesquite;
There are so many areas or regions where we offer these services with most of them being cities. However, if you need any of these services, you need to contact us. The list below comprises the areas where we offer these services.
Feel free to place your order and receive your free quotation now!