Retaining & Retention Walls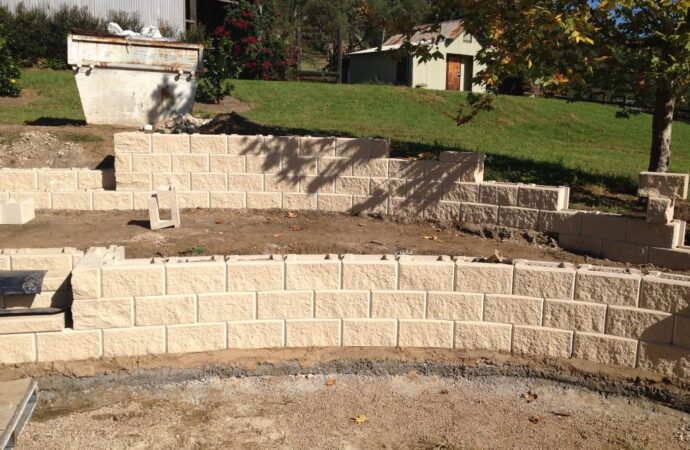 Some features for the outdoors are necessary instead of being something you want. Take the irrigation system or drainage system as examples.
However, there are others that are quite functional but also look amazing, which makes you want to have them no matter what. At the same time, you're killing two birds with one bullet.
You're probably trying to think about these features and to which ones I'm referring to. Well, retaining and retention walls are only one of them.
A retention wall allows you to retain some terrain or land and create a slope that wasn't naturally there. This allows you to create different levels that will make you outdoors look more elegant and even delicate.
As someone who has installed them before, I highly recommend that you at least search more about these features and ask a professional about them. The wall doesn't have to be large; you can also install a small one that works as a feature to only enhance your outdoors.
There are many things you can do with one of these walls, so keep them in mind if you seriously want features that will help you to enhance the appearance of your property but also help you with some problems you can have in the future. For example, you can retain some terrain that is giving you problems already or will give you in a near future.
Make sure to employ a professional who can install these walls for you. Most people underestimate how hard is to deal with outdoor features and always try to do it themselves when the reality is that it will take them a lot of work and effort, besides, the results they will achieve or obtain are far from what they are trying to get.
Therefore, instead of wasting your time, effort, and money, make sure to contact an expert. Mesquite Landscape Designs & Outdoor Living Areas is an amazing company in the city that offers the best professionals. You can contact us if you're looking for people who actually know what they're doing and can install any feature for you.
Call us, send us an email, or feel free to request a free quotation or appointment via our website. You can also visit our offices if that makes you feel better or if you prefer to speak directly with one of our experts or professionals.
We are always of the opinion that outdoor living spaces should enhance the appearance of your compound. At Mesquite Landscape Designs & Outdoor living spaces, we are always committed to making sure that we deliver to you the best outdoor living spaces.
Below is a list of the services that we provide to the residents of Mesquite;
There are so many areas or regions where we offer these services with most of them being cities. However, if you need any of these services, you need to contact us. The list below comprises the areas where we offer these services.
Feel free to place your order and receive your free quotation now!