Patio Design & Installation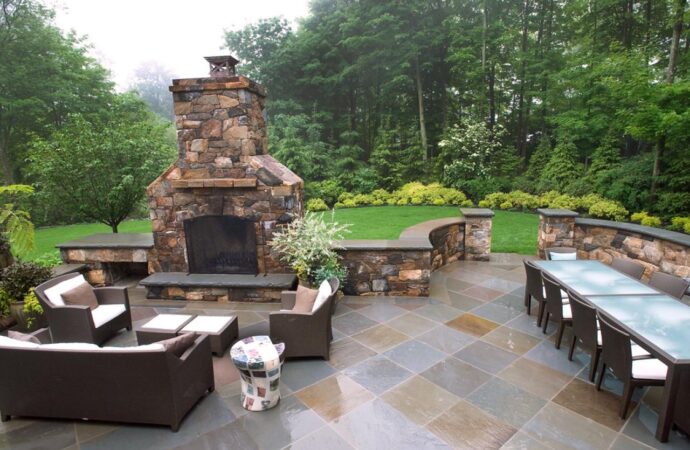 When I was looking for a property that I could call home, I was expecting to find one with a beautiful patio I could enjoy taking care of. However, little did I know that it isn't as easy as just buying a property, especially if you don't have the best budget in the world and still expect a patio that meets your preferences and you actually like.
To make the story short, I ended up buying a property that had an outdoor space, but when it comes to it being a patio or no, let's say that it was very far from that.
Therefore, I knew I had to invest some time, money, and effort to make sure I had the patio of my dreams. The entire process of designing and installing one isn't easy and actually takes a lot of work.
Most of my friends, whenever they ask me about it, underestimate or think that it is easy as long as you buy everything you need, but every time I tell them it's not, they won't believe me.
Most of them learned the hard way that they need some help to achieve their goal of having a patio and when I designed and installed mine of course I needed to employ a professional.
Now, you're probably thinking that a patio is an outdoor area with something green and that's it. If you think that, go to Google and search a patio because it is the only way you will notice how wrong you are.
If you want a patio that looks like one of those pictures you've seen on Google or in this post, you should definitely employ a professional that can help you with this.
Mesquite Landscape Designs & Outdoor Living Areas is an amazing company that can offer you the best professionals in the city. We can take care of this task for you as long as you allow us.
We know everything about outdoor areas and especially patios, so you won't have to worry about having someone who actually knows what is doing. We have experts who have been installing and designing patios for years, so only expect the best results.
Feel free to contact us anytime. You can call us, email us or visit our offices whenever you want. You're welcome to request a free quotation or appointment as well.
We are always of the opinion that outdoor living spaces should enhance the appearance of your compound. At Mesquite Landscape Designs & Outdoor living spaces, we are always committed to making sure that we deliver to you the best outdoor living spaces.
Below is a list of the services that we provide to the residents of Mesquite;
There are so many areas or regions where we offer these services with most of them being cities. However, if you need any of these services, you need to contact us. The list below comprises the areas where we offer these services.
Feel free to place your order and receive your free quotation now!