Residential Outdoor Living Spaces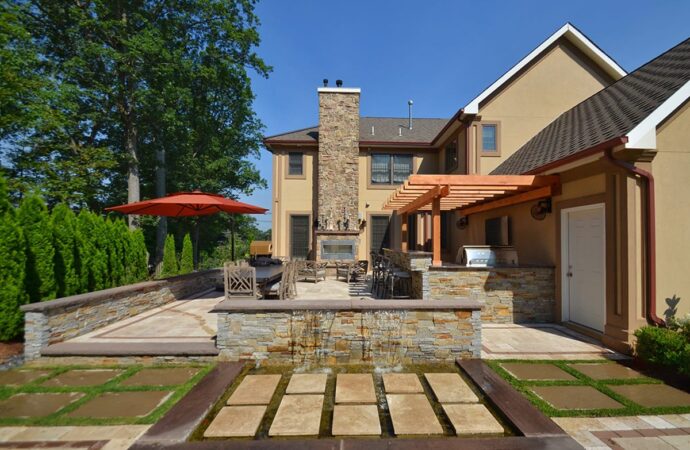 If there's something I love about Mesquite, Texas, is that people pay a lot of attention to their outdoor areas. I know, it sounds weird. Why would I care about other people's properties or areas? However, even when it sounds weird, the truth is that it makes me cringe every time I see an outdoor area that looks awful when it has so much potential. People need to start to understand that their outdoor areas are important and they should pay more attention to them.
There's no point in having an amazing indoor area or space when the front yard or entrance of your property screams "horrible property here!". Therefore, if you're someone who never thought about paying more attention to the outdoors, make sure to start to do it.
Besides, there are many benefits that come with designing and remodeling your outdoors. For example, you can spend more time outdoors and even invite some friends and members of your family to spend time with you and have some fun. As long as you have an outdoor living space where you can spend hours without problems, there's nothing that will stop you.
Now, designing and creating an outdoor space isn't easy and will take you some time if you want to make sure that it meets your preferences and needs. So, don't hurry the entire process and be patient, you can have one as long as you take your time to do it.
However, I have to admit that doing it yourself is going to be almost impossible unless you want to end up with an area that looks horrible and without any sense, with all the features you decided to install and do not blend well.
Therefore, make sure to employ a professional or company that can help you with your outdoors. Mesquite Landscape Designs & Outdoor Living Spaces is an amazing company in the city that can send a few professionals to your property and assess it in order to design the best outdoor space for you.
Make sure to contact us if you're looking for the best professionals in the area. We won't disappoint you and we can ensure you that the results or area we design for you will surpass your expectations. Therefore, don't hesitate to contact us now via phone, email, or maybe visiting our offices anytime.
We are always of the opinion that outdoor living spaces should enhance the appearance of your compound. At Mesquite Landscape Designs & Outdoor living spaces, we are always committed to making sure that we deliver to you the best outdoor living spaces.
Below is a list of the services that we provide to the residents of Mesquite;
There are so many areas or regions where we offer these services with most of them being cities. However, if you need any of these services, you need to contact us. The list below comprises the areas where we offer these services.
Feel free to place your order and receive your free quotation now!