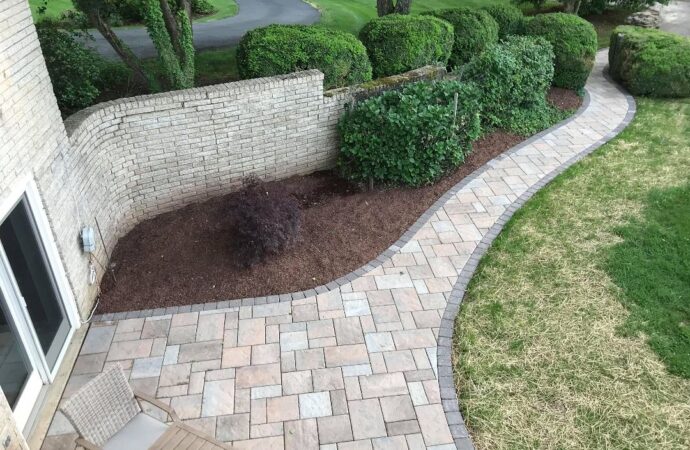 Stones are an amazing option when you are designing something. Many people nowadays use them for their indoor areas, but of course, for outdoor ones are more popular since you have many options and ways to use them. You can create new features from zero without problems, to just name one thing you can go for.
Now, even when they are popular, people are still scared to go for stonescape since they believe it's hard to get the result they expect or want. Of course, it's hard if you decide to go for this idea, but it isn't impossible. All you have to do is to employ someone who can assess your outdoor area and advice you in everything you have to do and of course, that person will also do it for you.
In Mesquite, Texas, you will notice that many people decide to give it a try because there are many companies in the city that can help you to get exactly what you want. All you have to do is to compare several companies after contacting them to make sure you're employing the right one and it not only offers you the best services but also prices.
It's always important to find a company or service that can offer you the best without forgetting about the money you have to pay for it.
Mesquite Landscape Designs & Outdoor Living Areas is a top company in the city that can guarantee you the best results. You can contact us if you're looking for the best professionals in the area and want the best services at affordable prices.
You won't have to worry about anything if you decide to employ us. We know everything about outdoor design, stonescape, drainage systems, irrigation systems, and any other feature for this area of the property.
You can ask for our services via phone or email. You're also welcome to send us a message via our website or even visit our offices anytime.
Most people worry about the company they employ because they aren't sure about what to expect from it. However, with us, you won't have to worry about such a thing. We have a large list of previous clients that are more than happy with the results of delivering them. You're free to contact some of them if it will make you feel better and trust in our services.
We are always of the opinion that outdoor living spaces should enhance the appearance of your compound. At Mesquite Landscape Designs & Outdoor living spaces, we are always committed to making sure that we deliver to you the best outdoor living spaces.
Below is a list of the services that we provide to the residents of Mesquite;
There are so many areas or regions where we offer these services with most of them being cities. However, if you need any of these services, you need to contact us. The list below comprises the areas where we offer these services.
Feel free to place your order and receive your free quotation now!