Water Features & Waterfalls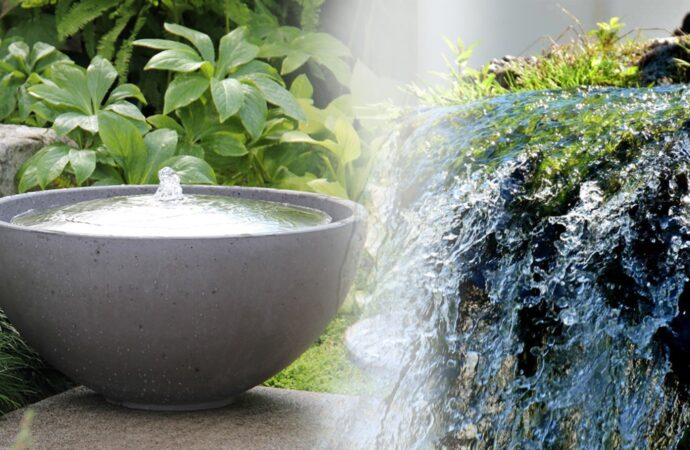 If you're someone who is thinking about designing outdoor space and installing several features, you have many things to think about.
I've designed many outdoors for myself and people I love. Of course, I've also helped some clients who arrive at the company and start asking what they can do to attract people or bring attention to their property, either residential or commercial.
Something you need to know before continuing is that a residential property also needs attention when it comes to the outdoors, not only the commercial ones. People assume that they only need to take care of the outdoors when they are dealing with a company or business, but that's not true.
You have to pay more attention to your outdoors if you really want your property to look amazing. Of course, your indoors are important as well, but no one will see these areas unless they enter the property. Therefore, you need to make a good impression and your outdoors can do that for you.
That being said, have you thought about the features you want to install? Let me suggest to you some: water features and waterfalls.
Many people go for simple things like fire pits, pergolas, or maybe simple paving (which is important, don't get me wrong). However, you need to think big as long as your budget allows you to do it.
Water features or waterfalls are amazing to enhance the appearance of your property, so you should try your best to install at least one. Don't worry, you can have a waterfall as long as the size is perfect for your area, and for this, you will need a professional.
Every time you decide to install something or design it, make sure to employ an expert that knows what is doing. There's no point in trying to do it yourself when the result won't satisfy you. Therefore, don't try to do it.
Mesquite Landscape Designs & Outdoor Living Areas is a company in your city that has amazing professionals and thanks to them, we can guarantee you the best results. We know everything about water features, waterfalls, and outdoor areas, so don't hesitate to contact us if you're trying to enhance the appearance of your property.
Contact us now. Feel free to call us, email us, or request a free quotation. We are ready to start working on your outdoors and install the best water features.
We are always of the opinion that outdoor living spaces should enhance the appearance of your compound. At Mesquite Landscape Designs & Outdoor living spaces, we are always committed to making sure that we deliver to you the best outdoor living spaces.
Below is a list of the services that we provide to the residents of Mesquite;
There are so many areas or regions where we offer these services with most of them being cities. However, if you need any of these services, you need to contact us. The list below comprises the areas where we offer these services.
Feel free to place your order and receive your free quotation now!